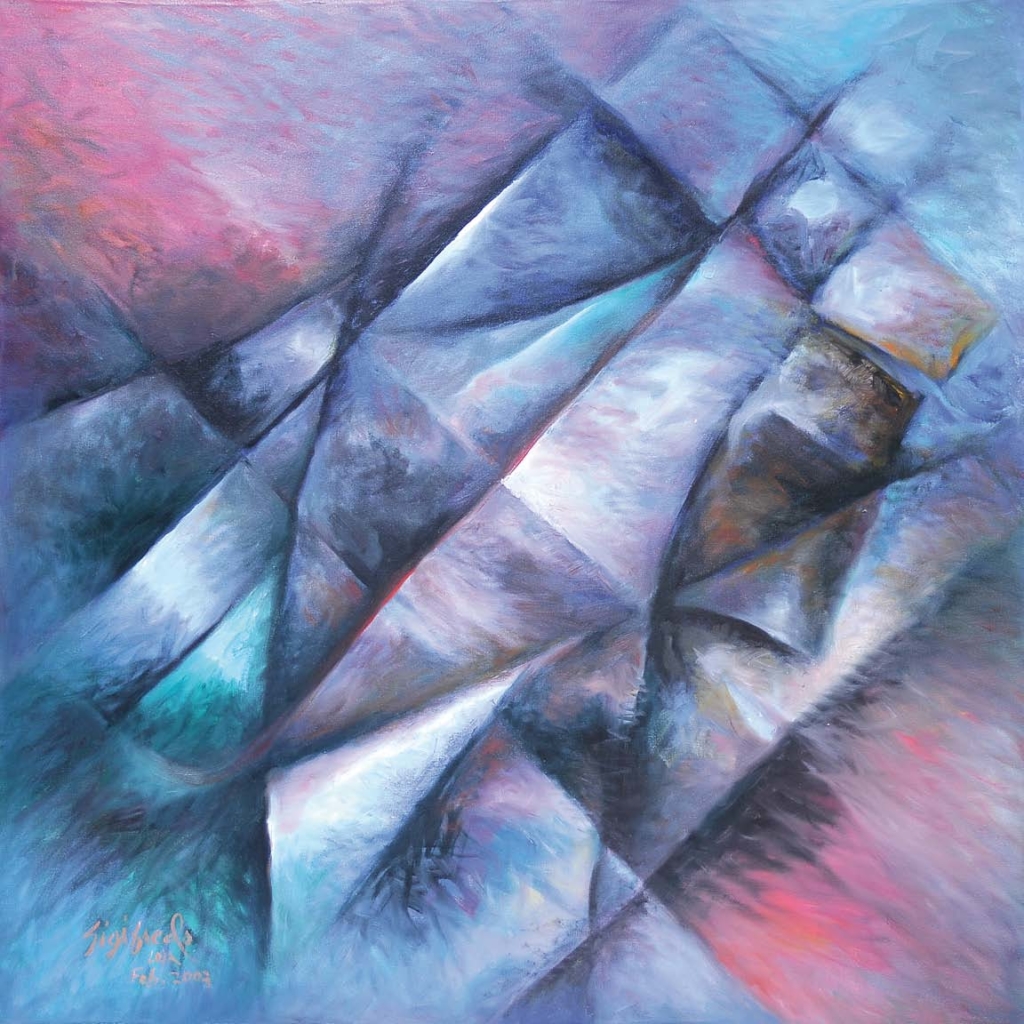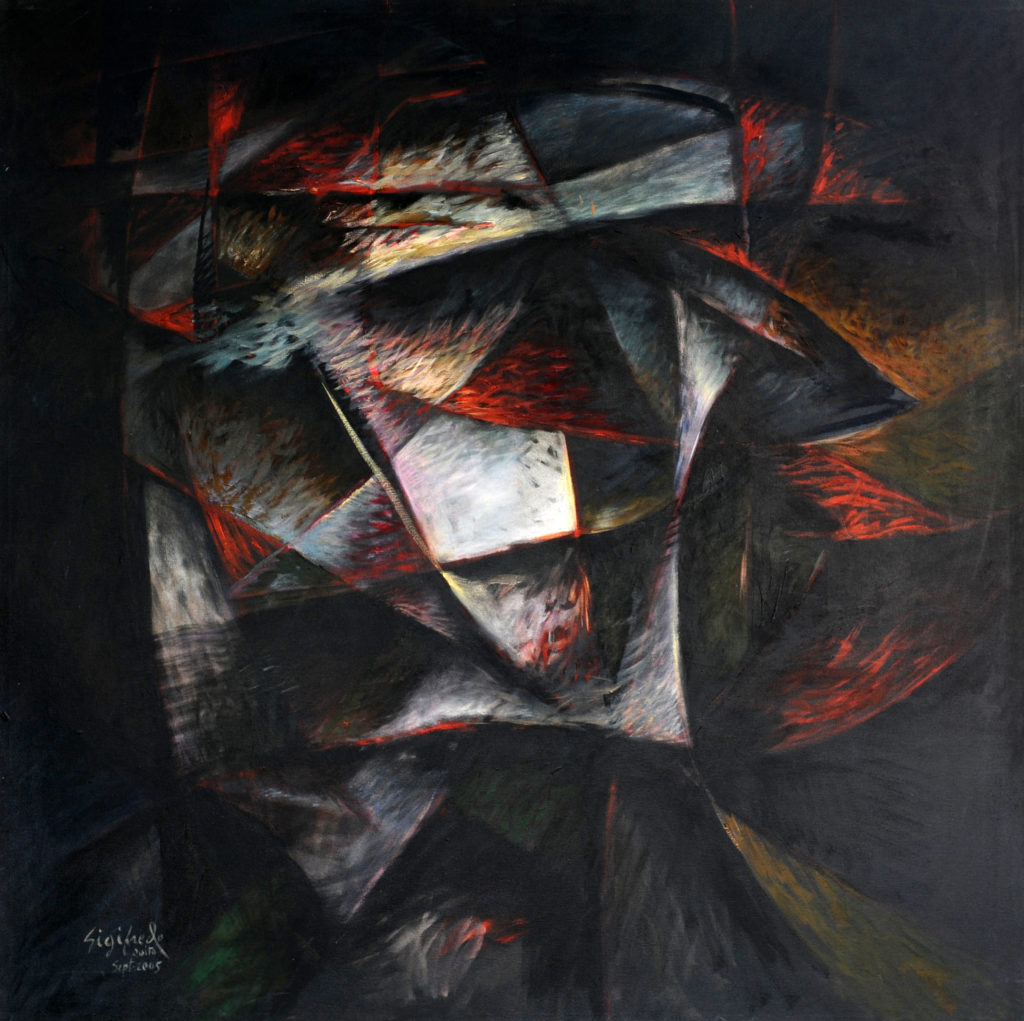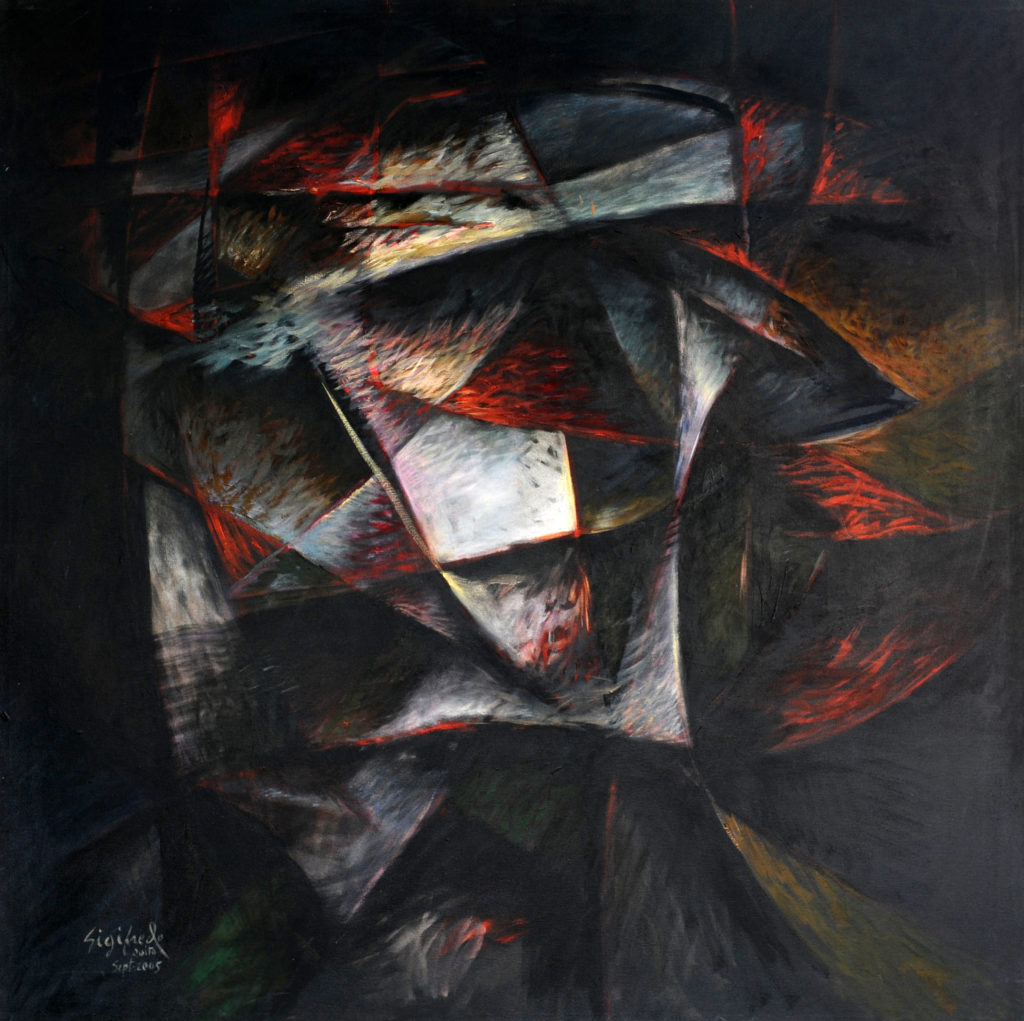 A time of refection in moments of lack of affection for oneself. The importance of meditating about the one's internal light despite the surrounding darkness.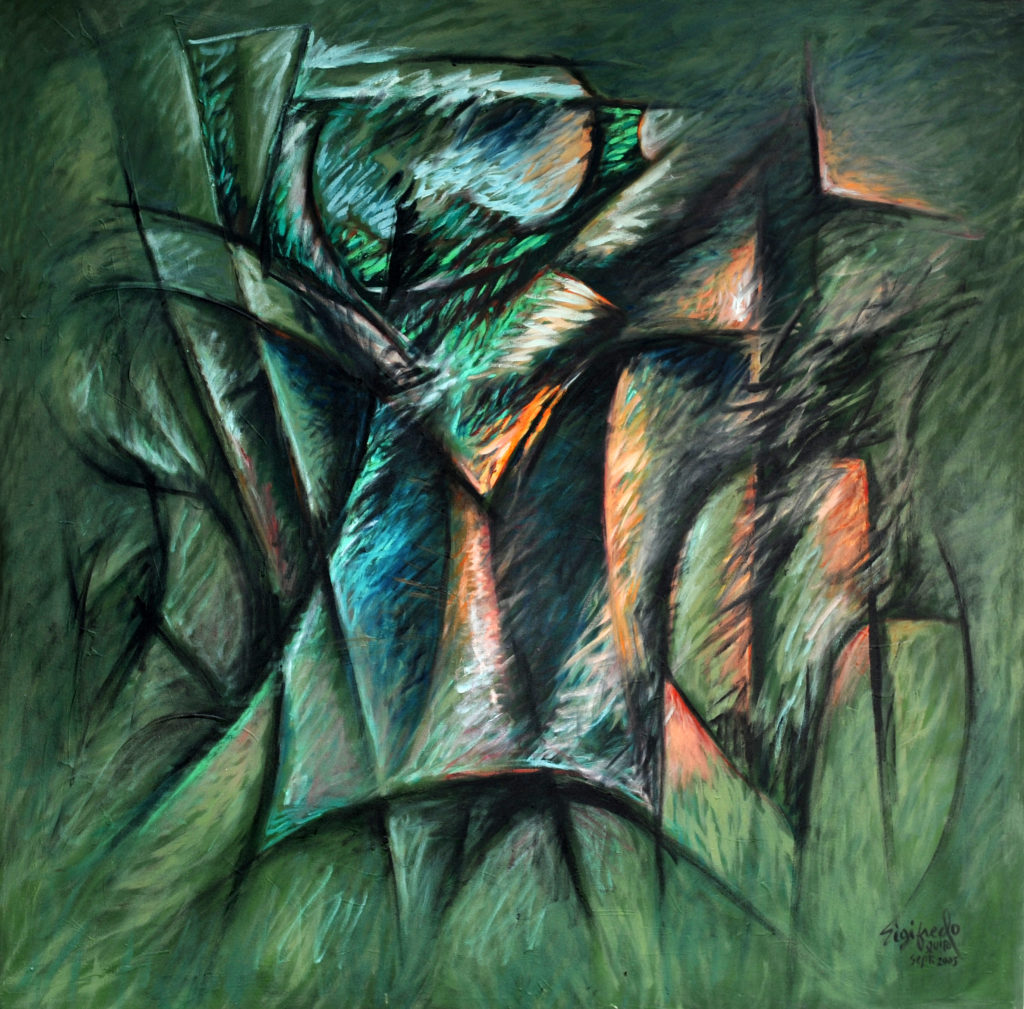 The reasoning and free determination of being.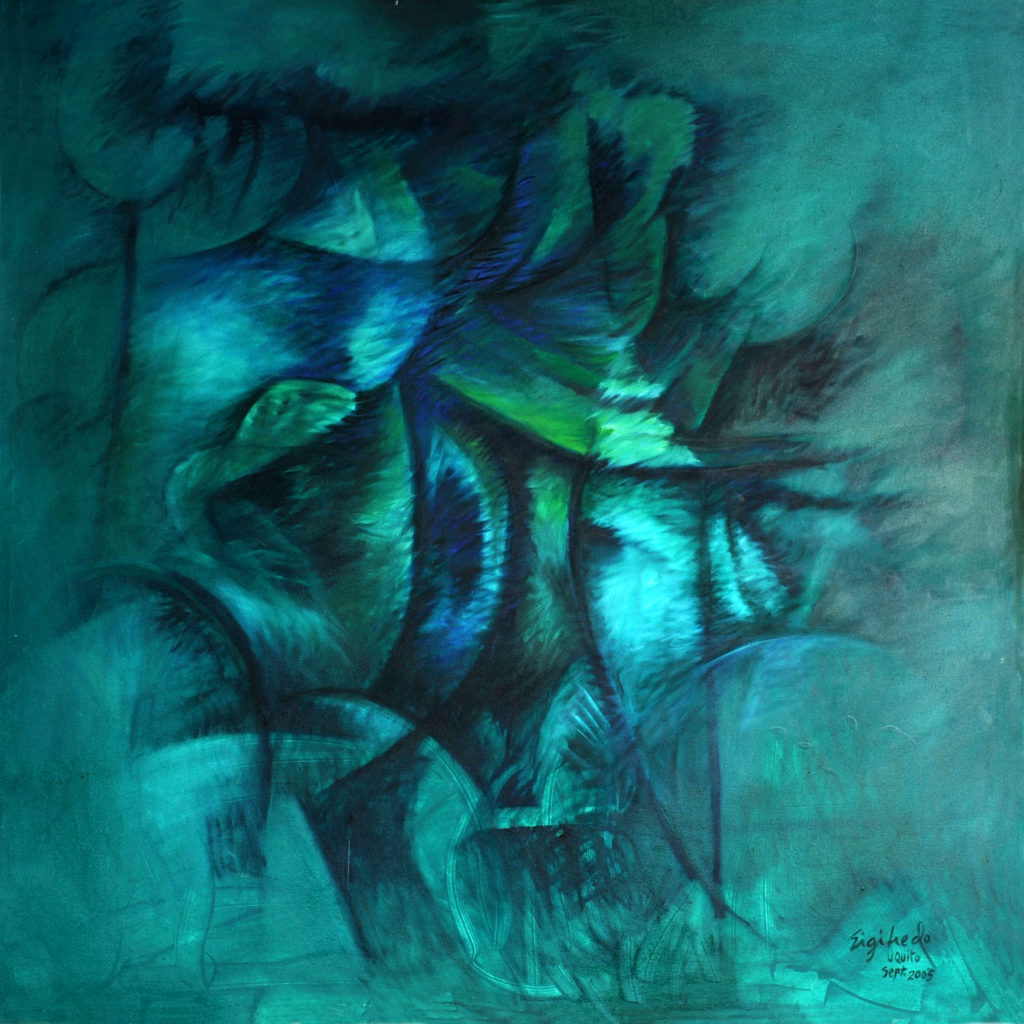 The exuberant shapes and silhouettes of nature. This painting celebrates the speedy growth of life in the jungle and the ever evolving contours of vegetation as life flows.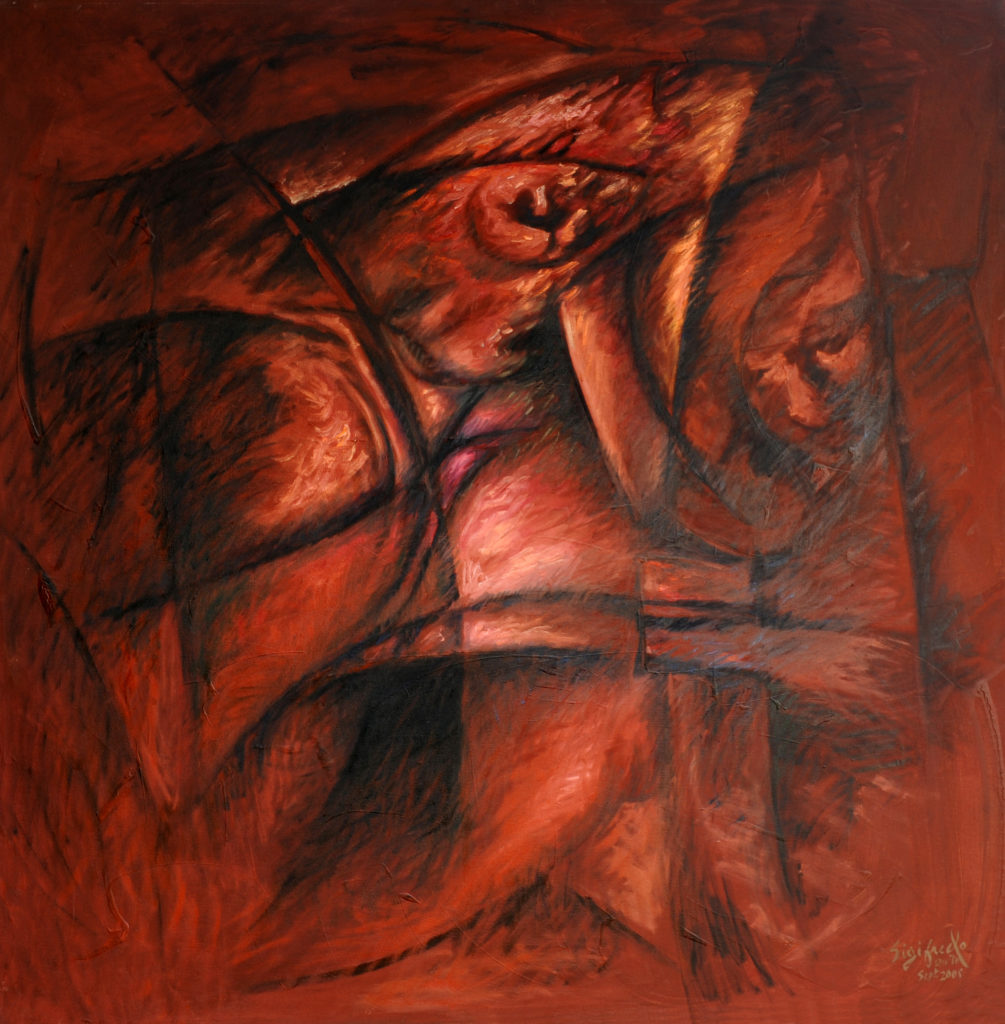 We are all made from stardust and we will return to it once the human journey ends.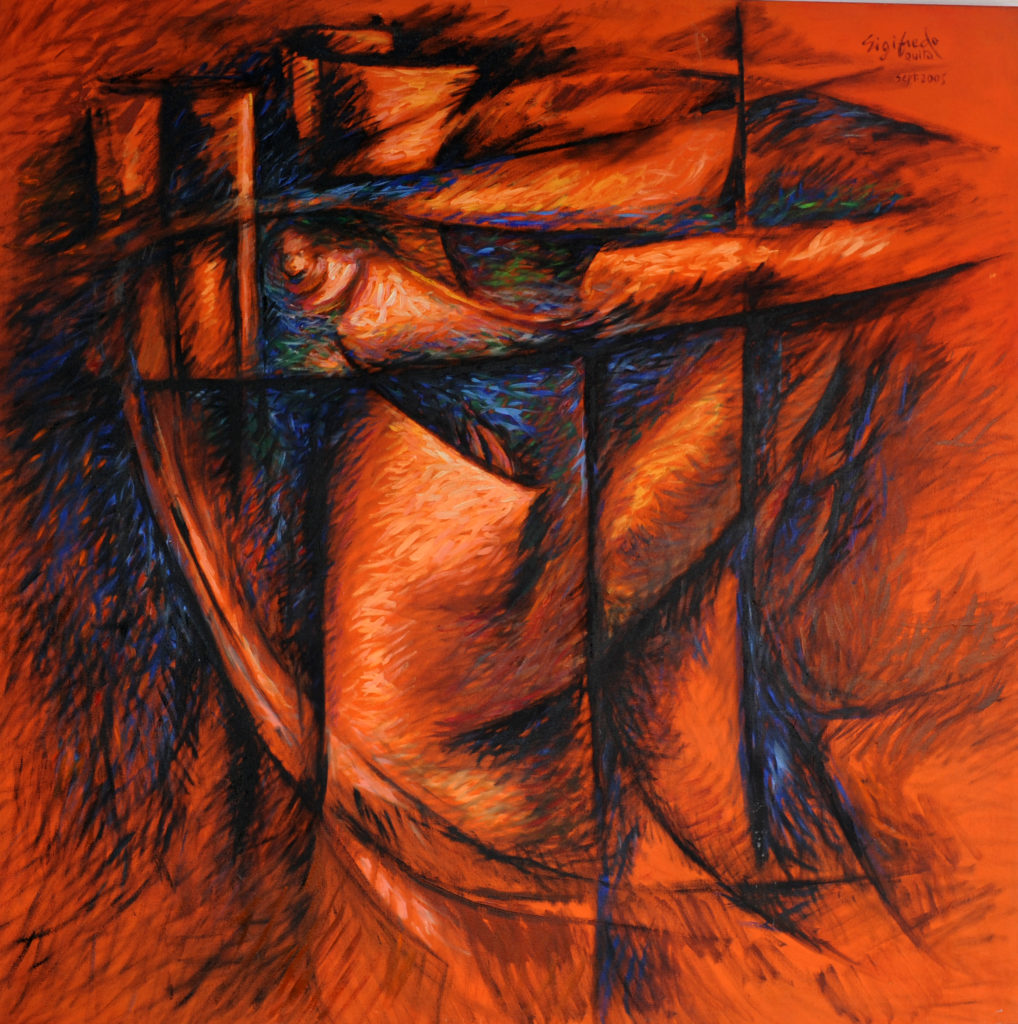 Being from the Equator, you have the added value of being Equinoctial. This painting explores the typical expressions and conditions of the area.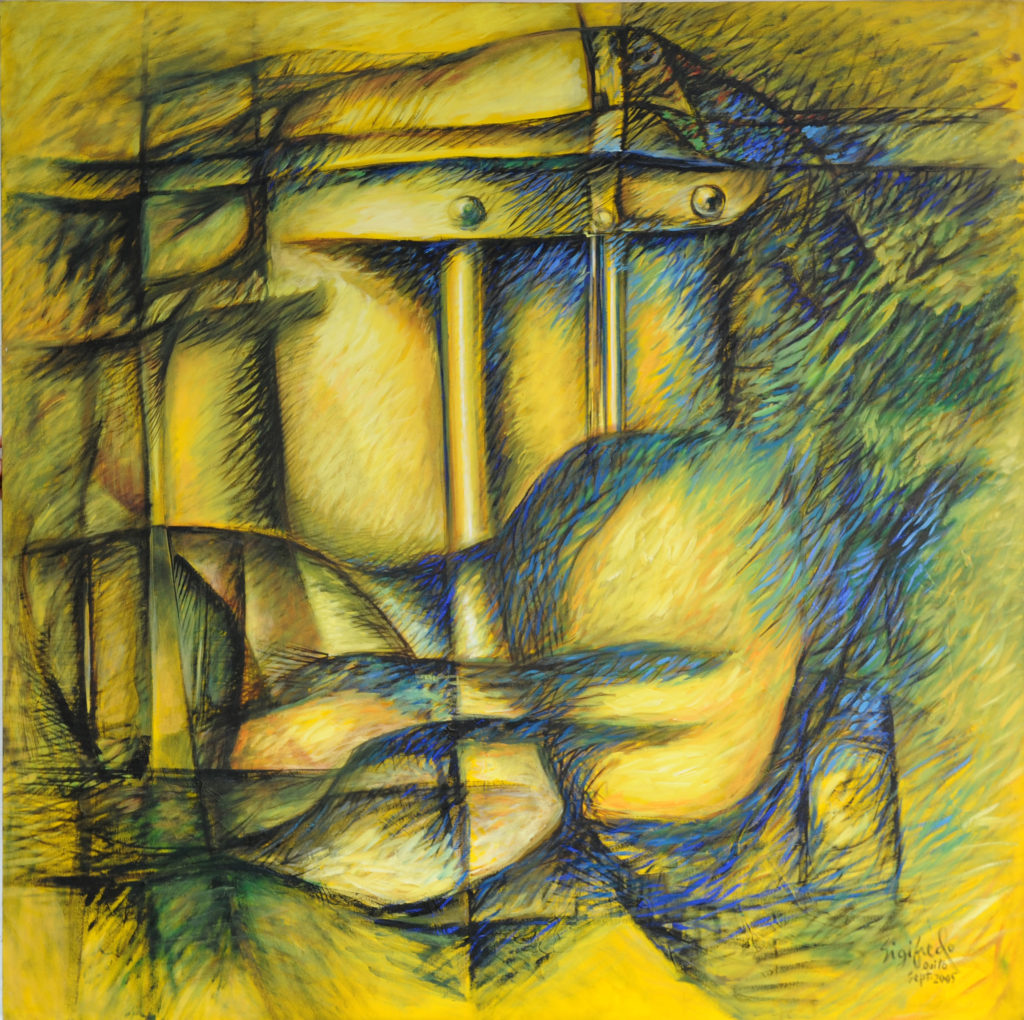 This painting reflects on being aware of the present. The person who we have evolved to be and that perpetual evolution that humans go through; physical, intellectual, and emotional. Are we adept in our own skin? or the future?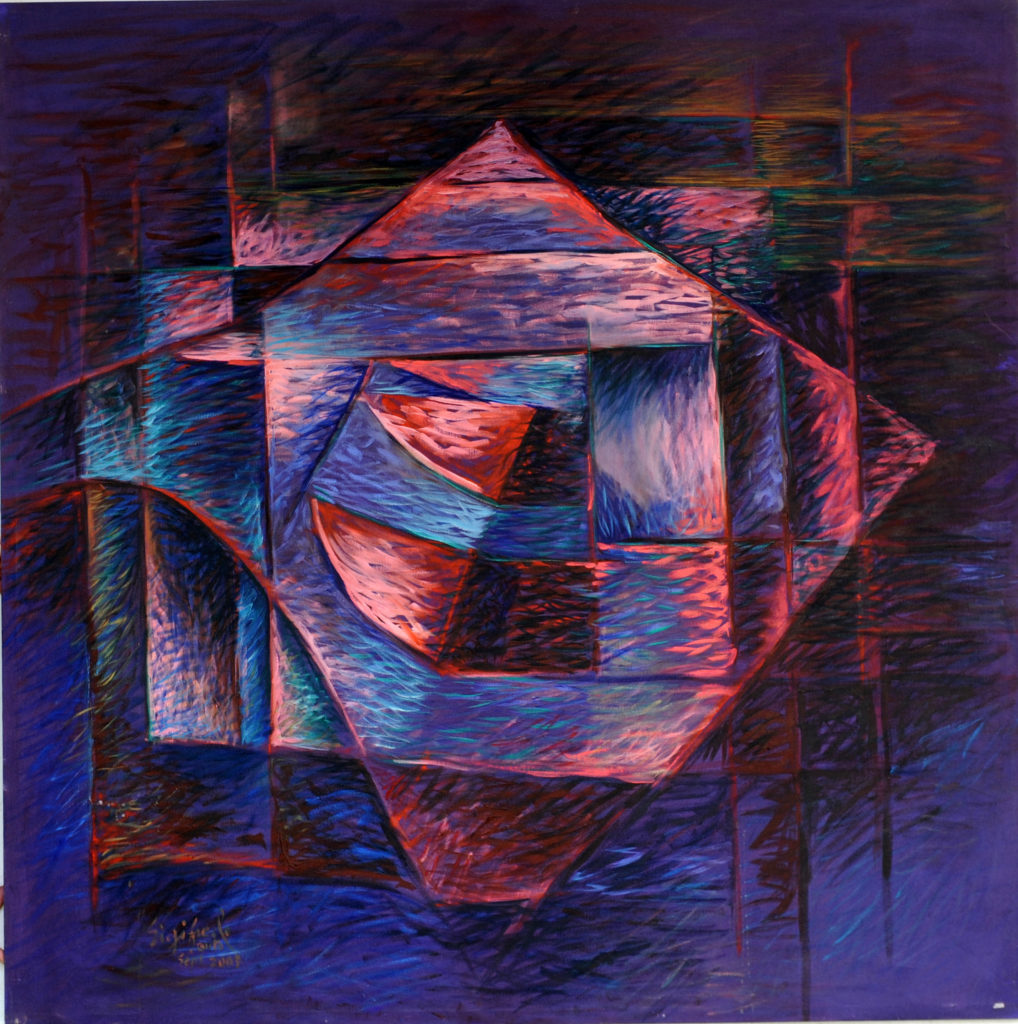 Aventador is a kitchen utensil commonly used all over the Andean region. It is a small, hand held flat mat used to fan the charcoal in open fire kitchens. It is typically made from straw. This painting, however, has been inspired, both chromatically and in designed, by the Southern Cross Constellation.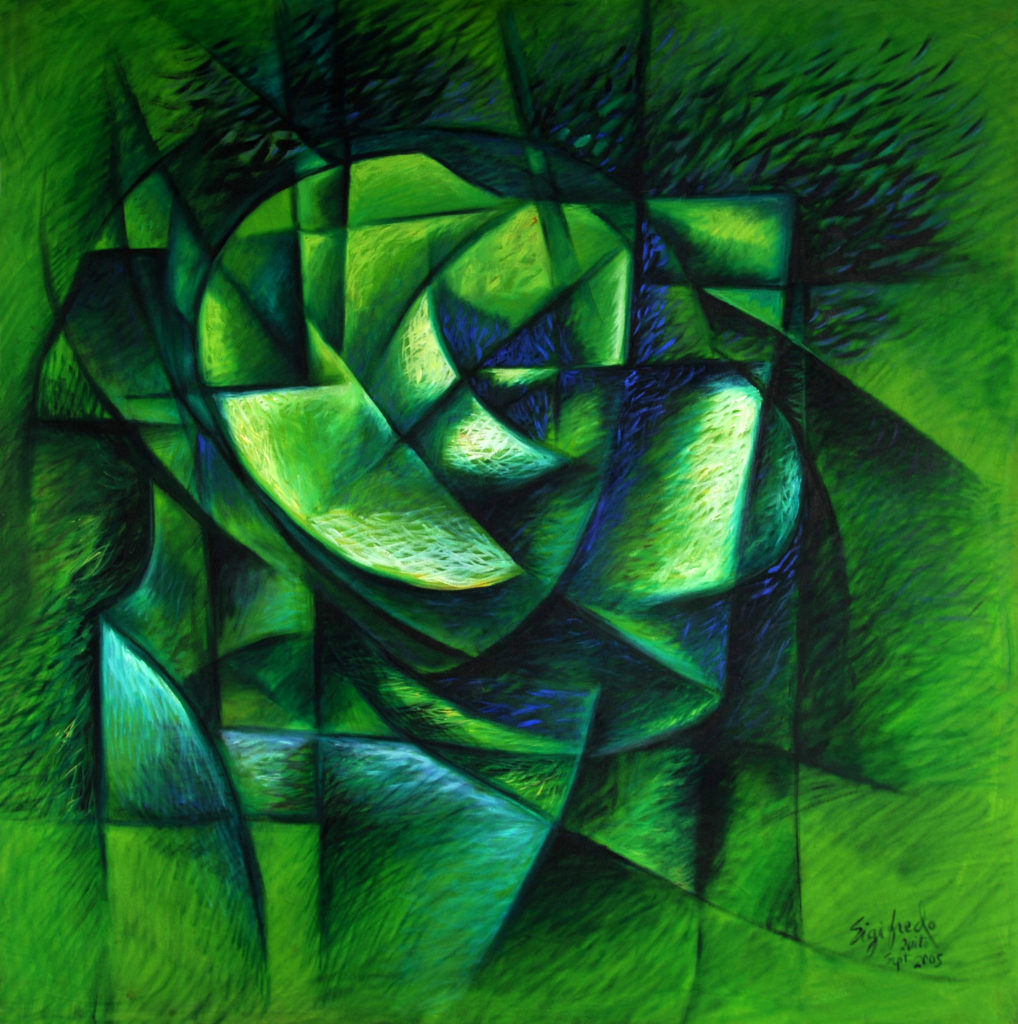 Conservation of the Amazon Rainforest. Both rose and nature have parallels in beauty. This piece is my call for preserving the delicate balance of nature. The colours of the painting show the Rose as it would appear in nature, visible through the thickness of greenery and vegetation.