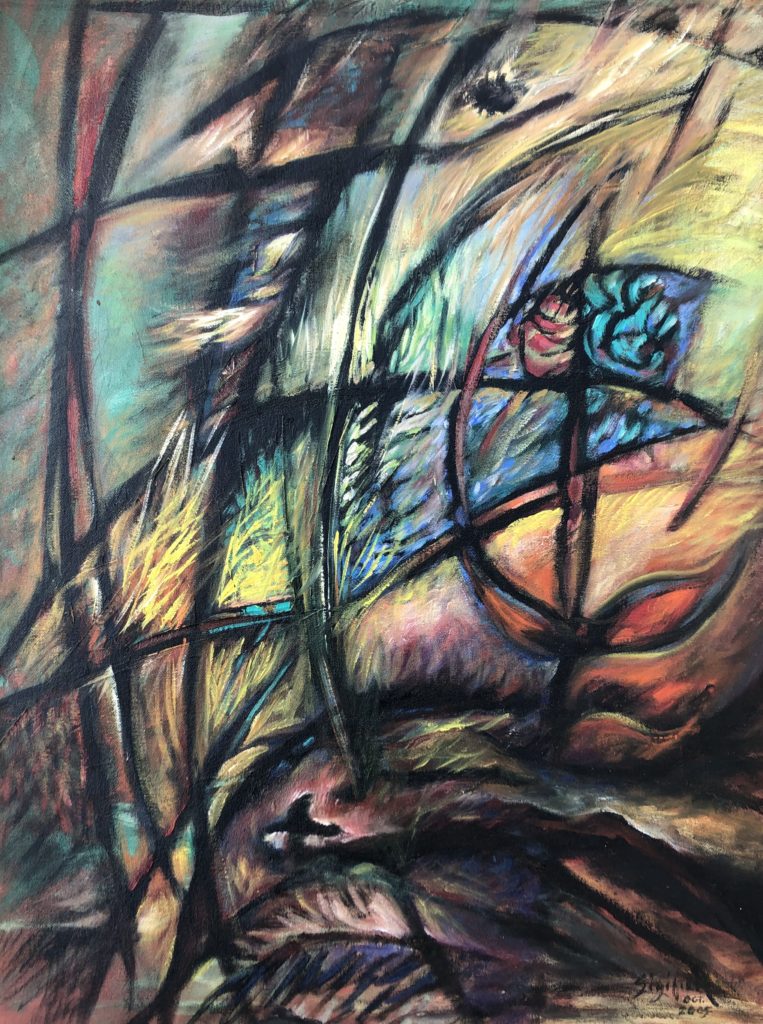 This picture explores how the Andean and Amazon regions in Ecuador, two completely opposite habitats, have woven their roots and identity harmoniously, blending into an intricate and exotic natural world.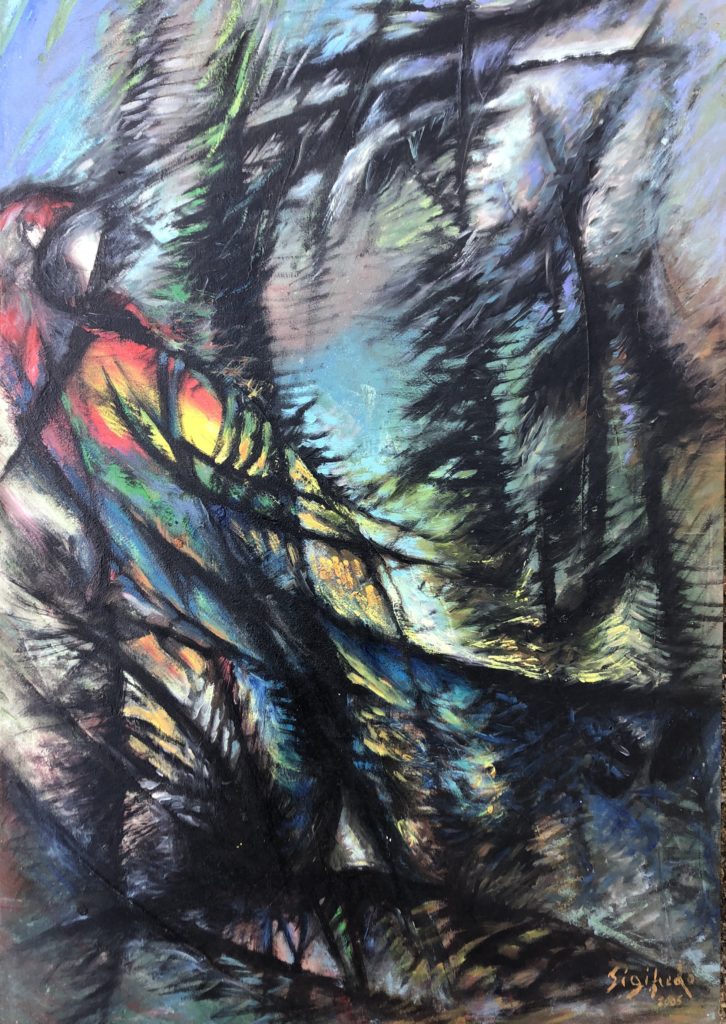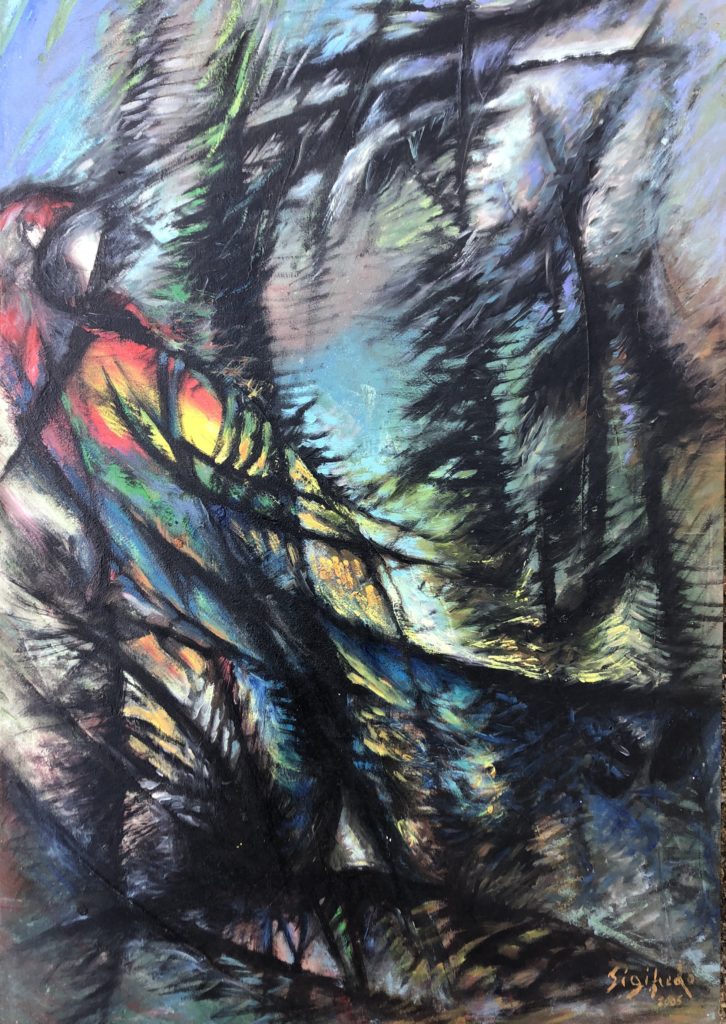 In this painting, I portray the flora and fauna of the Equatorial Amazon region. A Junco and a Papagayo (typical birds of the Andean and Amazon respectively) have been blended into this piece.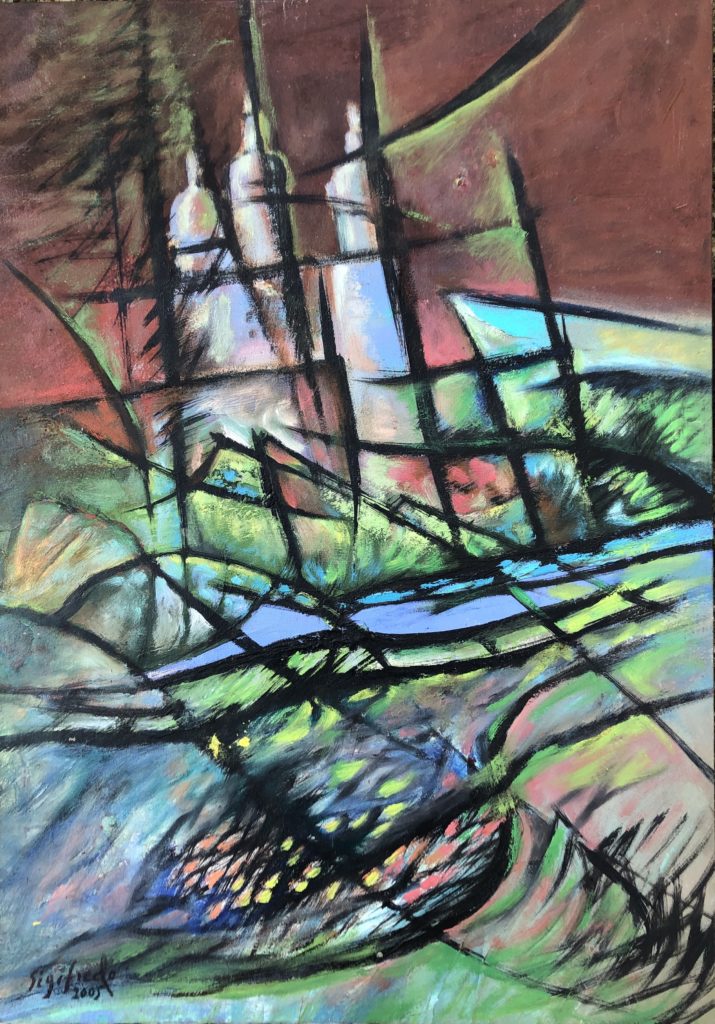 These are the caravels that landed in the New World, allowing the fusion of two cultures. The caravels surfing the waves of future languages and races.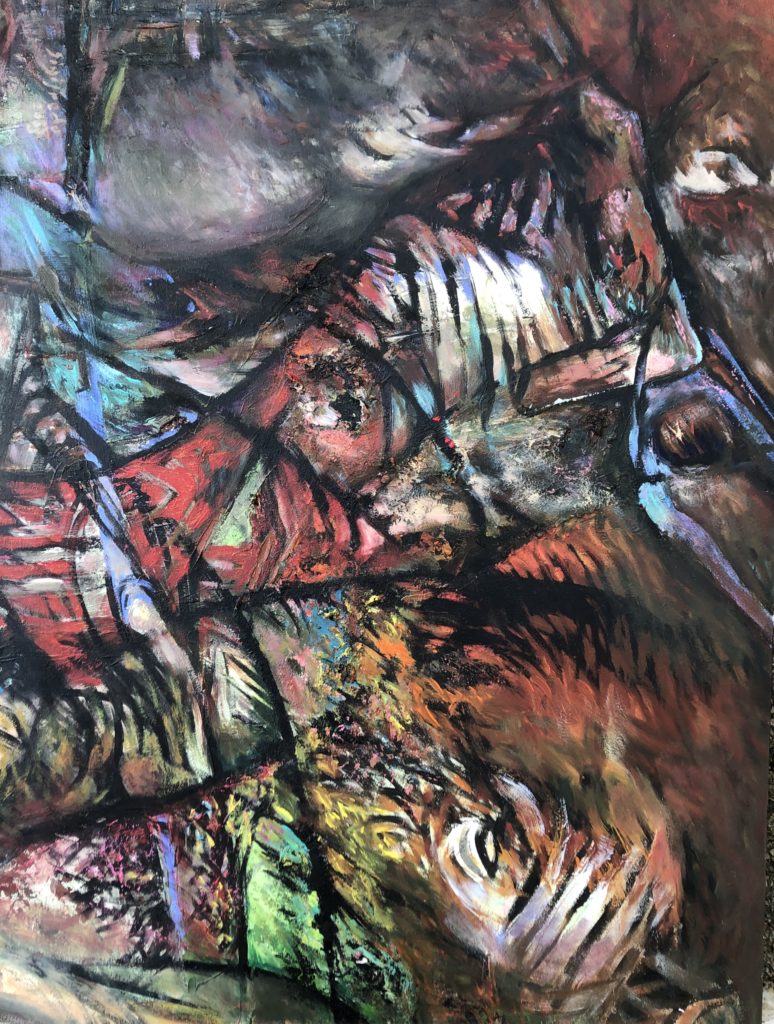 Here are the rituals and magic of what once was a powerful and mystical indigenous culture. These are the shapes, silhouttes and spiritual magic we imagine of them, as a lot of it has been lost.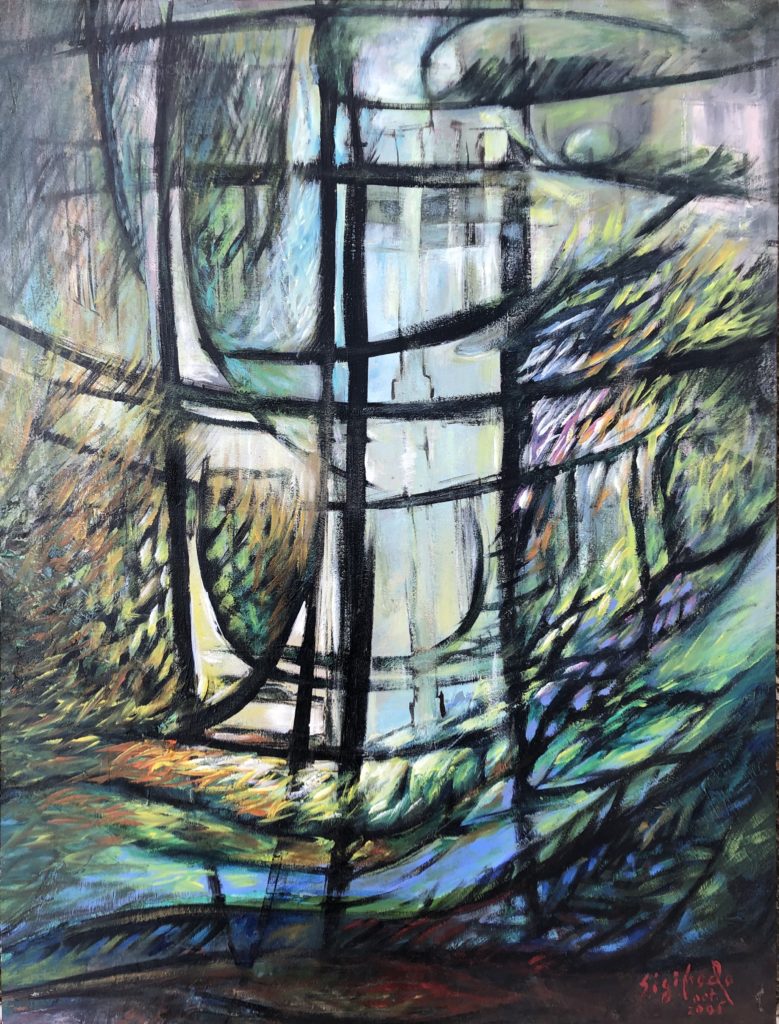 The composition structure that stabilizes that esthetic at the proposed work art.